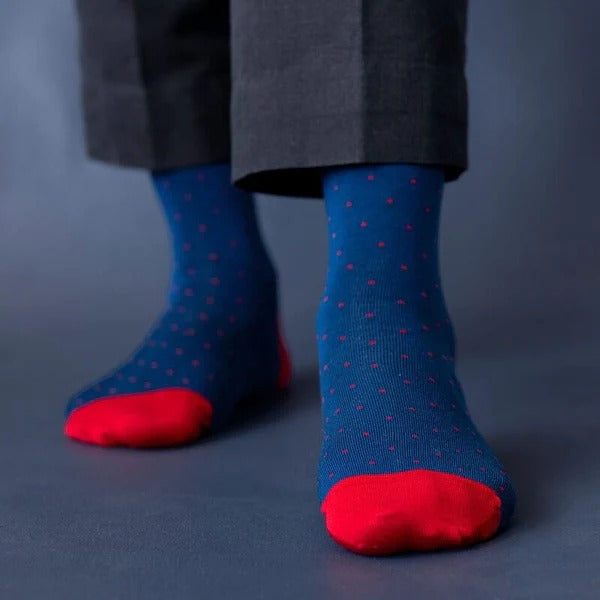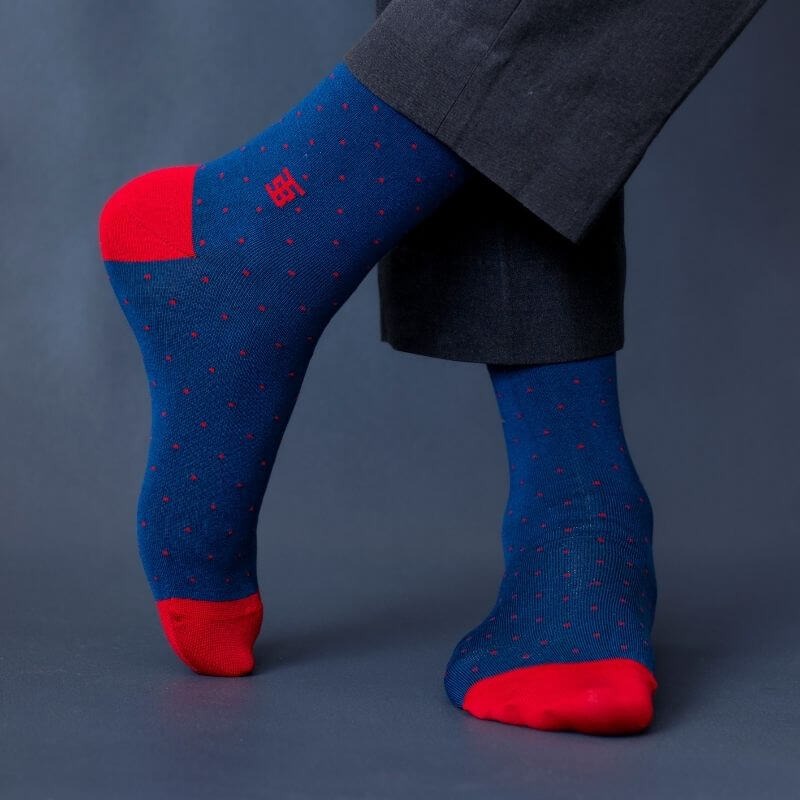 Regal Edition
Rs. 399
Rs. 399
Description
The ultimate style accessory for modern men - Introducing our finest quality Scottish Lisle Cotton socks in royal blue color with elegant red dots. Experience this luxury piece of artisan craftsmanship on your feet. Engineered with patented technology to provide you extra comfort.
Tech and Materials

Made using premium Scottish Lisle Cotton.
Mesh technology in the top elastic band. This ensures a firm grip without being tight on the leg. 
Anti-bacterial yarn that keeps your feet odor-free and dry.
Extra strength in toe and heel for comfort.
Seamless toe enclosure for anti-friction finish.
Composition - 95% combed cotton, 5% Spandex.