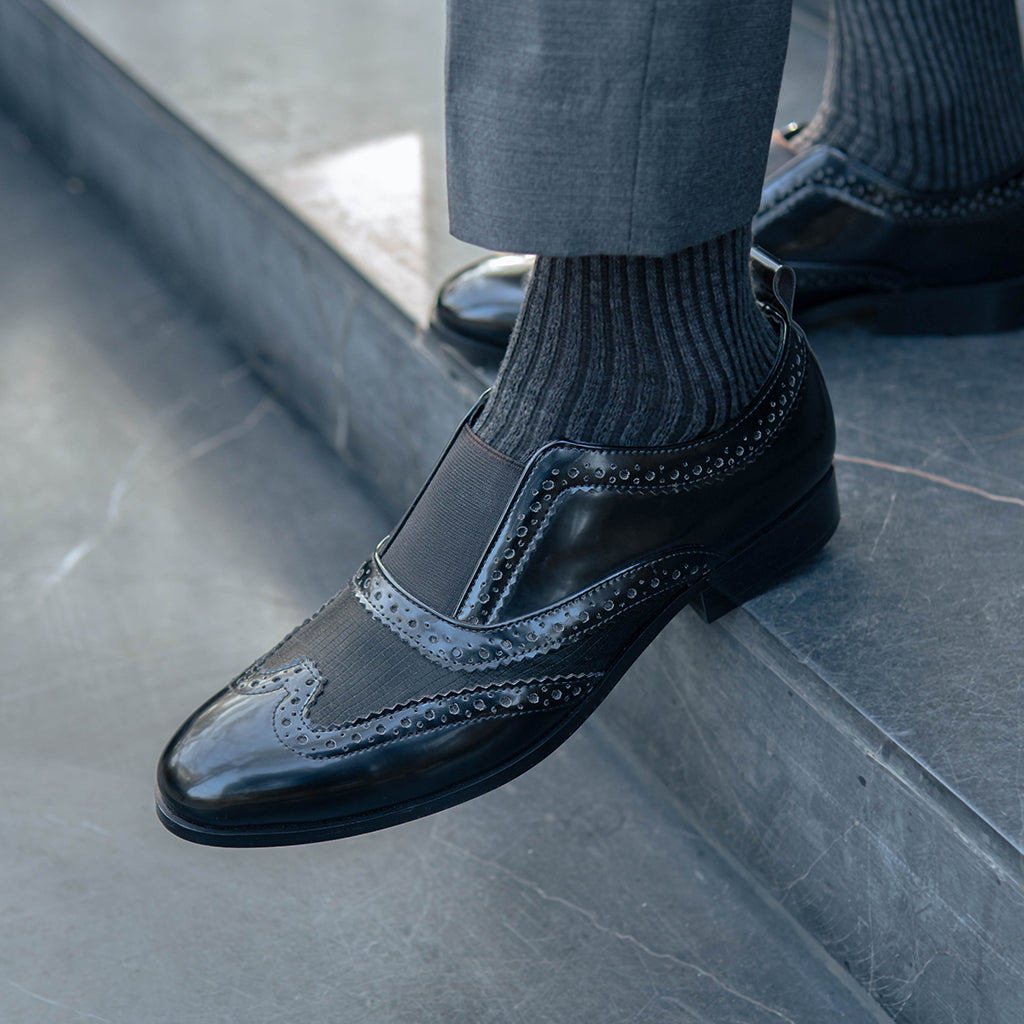 BROGUES WITH ELASTIC STRAP - HEIGHT ELEVATION
Rs. 5,990
Rs. 5,990
Is any shoe more versatile than a black brogue? When you want to be sharp and professional but work in an industry that does not require only lace-ups, our elastic strap brogues becomes an ideal option.  Being elegant yet subtle, our brogues allows a transition from work to casual attire without changing footwear. Our Elevator construction enhances the appearance and comfort of the wearer, while discreetly masking the height increasing feature.
Lace up style

Faux leather upper

Elastic strap for flexibility

Handmade PU outsole

5mm latex insole for additional comfort

100% vegan friendly

Ships in 4-5 business days

50% Advance in case of COD orders.